Welcome to Tallinn Global Rotary Club Home Page!
We are an English-speaking club aiming to be the global-local point where great ideas and great people meet.
Our Club was registered by Rotary International on September 10, 2018.
President 2021/2022 Dr Jaanus Pikani
Club Secretary 2021/2022: Raivo Tamm
Contact: raivo.tamm6@gmail.com
Club Treasurer: Patrick Hermann
Past President 2020/2021 Robert Becsy
Charter President: Tõnis Arro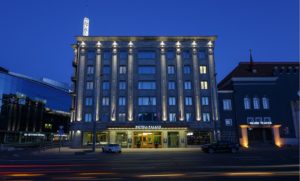 Our Club meets every Monday at the Palace Hotel at 18.30 -20.00. 
Contacts:
president@tallinnglobal.ee
secretary@tallinnglobal.ee